Drinking water is the number one necessity of life. Also on board of your ship. This is one of the reasons why it is important to have the right equipment for water treatment and management on board. A water maker for your boat is therefore indispensable.
Water treatment by Gefico
The Spanish company Gefico has been making products and systems in the field of water treatment for 35 years. Among others for the maritime sector and the gas and oil industry. It is not without reason that Reikon enjoys working with this leading company.
Water treatment solutions are Gefico's true speciality. The brand manufactures evaporators, reverse osmosis units and products for water treatment and management, among other things. You can therefore find everything you need for purified water on board. You can also rely on the best advice for your situation.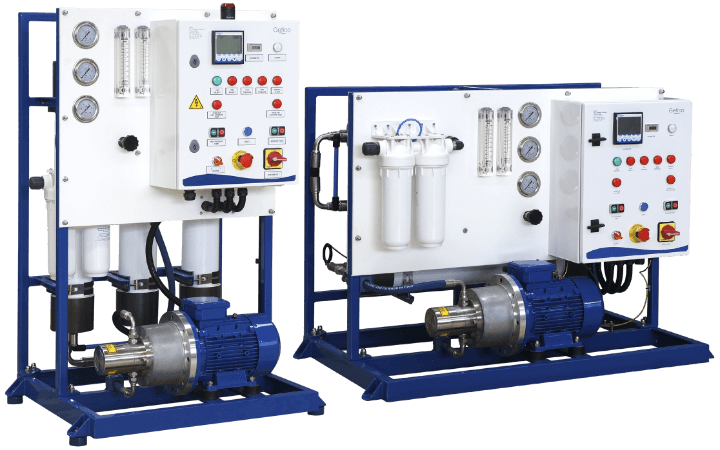 Watermaker boat: what do you choose?
There is a wide range of devices for water treatment and management, which can make it difficult to find the right product. You can choose from the following products:
Rehardening Filter MHF for water mineralisation and pH adjustment of the produced distillate. Necessary to prevent corrosion in the successive parts of your ship's distribution system. When the water flows through the Rehardening Filter, pH adjustment takes place. The filter determines the correct hardness of the distilled water.
Sterilisation system for disinfecting drinking water by chlorine dosage or UV lamps.
Dosing units for pretreatment of seawater (pollution control, disinfection, chlorine dosing, brake systems, etc.) for drinking water treatment (disinfection of produced water) and cooling circuit treatment.
Anti-pollution system, also known as anti-fouling system, to prevent / eliminate biological growth in cooling systems. This is done by releasing copper ions in seawater with the help of a small electrical direct current.
Evaporators are vacuum and immersion tube types that distil water at a low evaporation temperature.
ION-Pac prevents and removes existing biological fouling in seawater inlets and piping systems. This prevents reduced performance and damage to installations on board. The ION-Pac injects copper ions (Cu 2+) into the sea water cooling system, which makes fouling impossible in these places.
Reverse Osmosis Unit works on the reverse osmosis principle. The raw water is pressurised through a semi-permeable membrane that allows only fresh water flows. Brine removes the salt and other contaminants.
Advice on your water treatment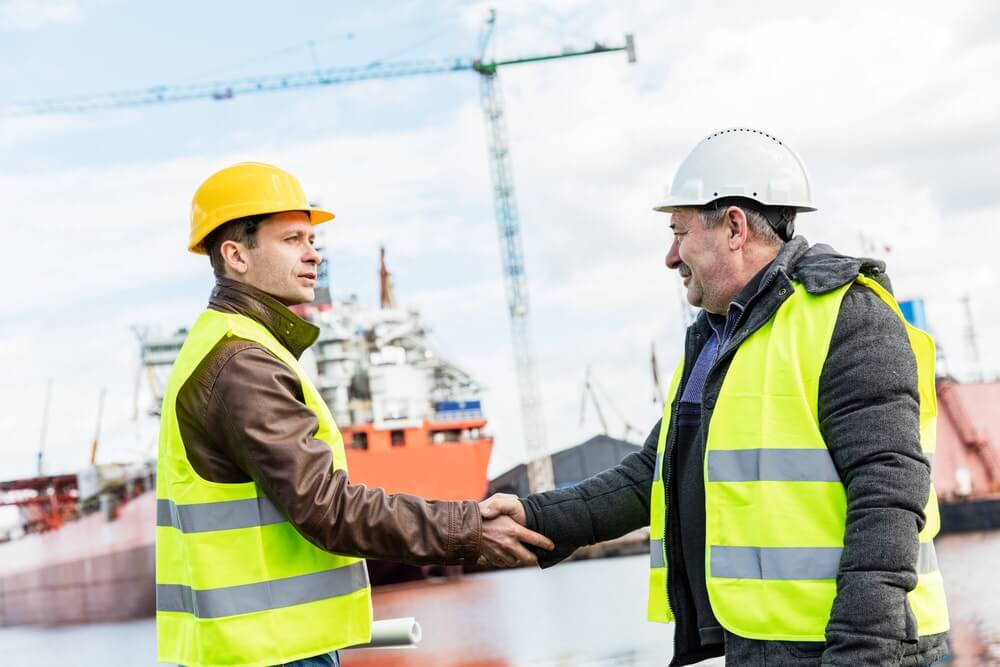 Do you find it difficult to determine which water treatment and management products are still missing from your ship? Then we will be happy to provide you with no-obligation advice. Even if you already know exactly which water maker boat you would like to add to your water supply, we will be happy to help.